4
DENTAL IMPLANTS NEAR ME
WE MADE IMPLANTS AFFORDABLE
Before & After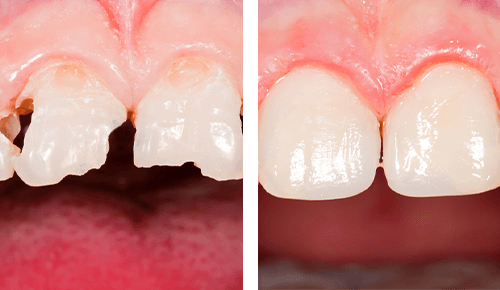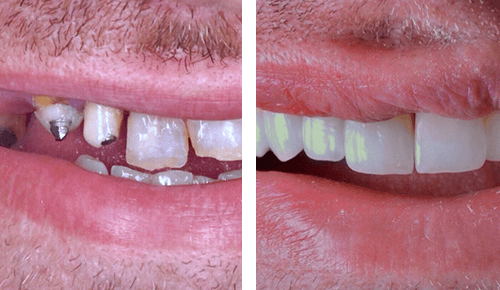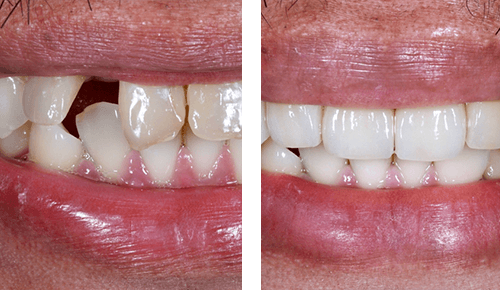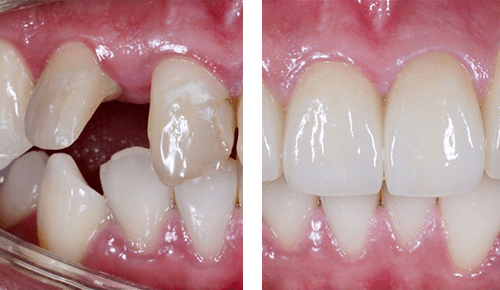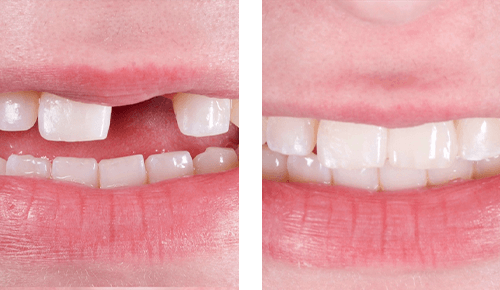 6
DENTAL IMPLANTS - THE DENTIST
Your mouth is a work of art. Only a Dentist-Sculptors, a special dentist, can rebuild your special smile. Don't risk it.
IMPLANT, MATERIAL, AND TECHNOLOGY
Our Implant specialists spend countless hours studying materials and tech so they can provide oral health and rebuild a youthful smile.
SMILE MAKEOVER - GET READY TO BE
Kissable again A fresh, youthful, and desirable smile is the result of a smile makeover. Your facial features, skin tone, hair color, gum tissue, and lips, are part of the change that will result in a youthful and fresh look everyone will notice.
REBUILDING THE ENTIRE MOUTH
Single, few or rebuilding the entire top and/or bottom arch is a procedure that must be done by a Dentist-Sculptors. One of Affordable Dental Near Me dentist!
DENTAL IMPLANT VERSUS IMPLANT
SALE Our dentists never took sales courses. But they continually join Implants Tech Courses. So they don't know to sell. They are Implant's specialists who know to rebuild your special smile.
OUR COMMITMENT- YOUR OBLIGATION
We commit to providing you with the best treatment. You have no obligations. Come for free consultation and make your decision.
7
We made dental affordable to all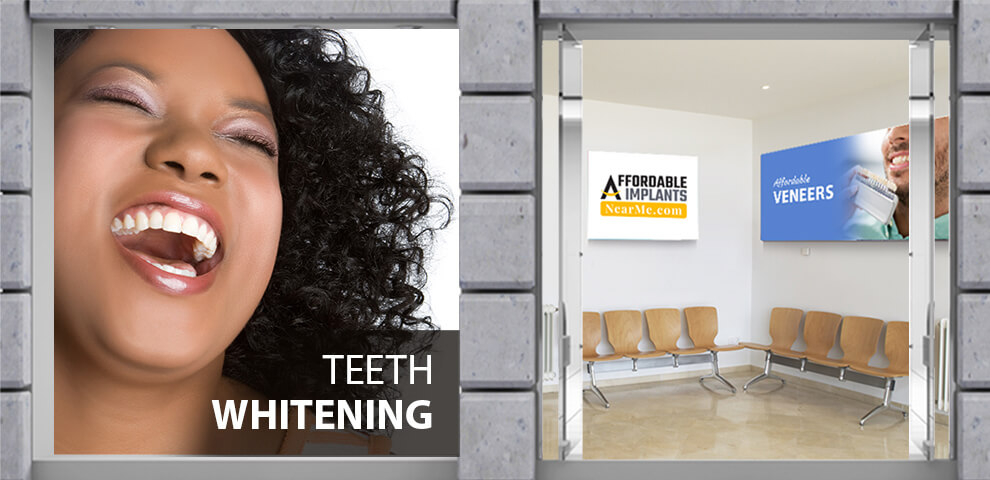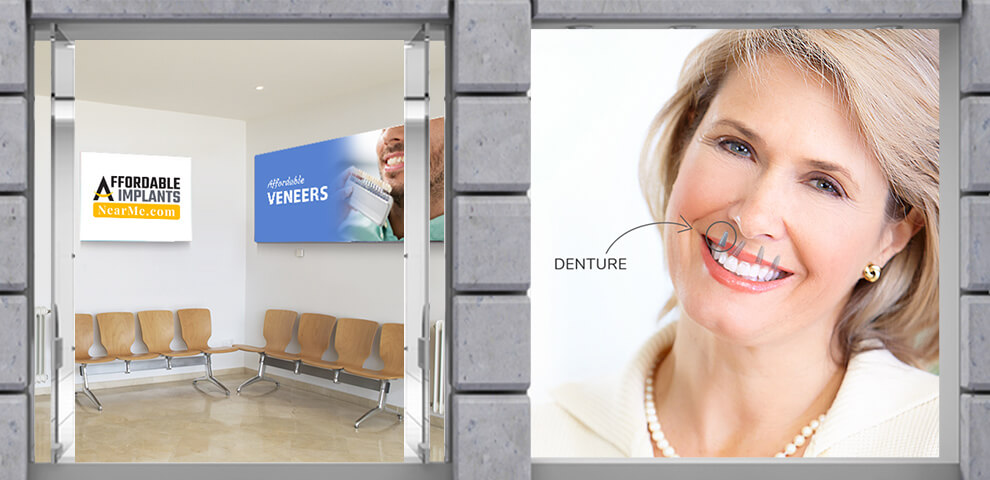 8
DENTAL IMPLANTS
Dental implants must look natural. An implant should blend with your natural teeth and give you an attractive billion-dollar smile for little cost. Affordable dental makes implants in your reach. Dental implant treatments have improved remarkably in recent years. Dr. Paya are always using the latest research and treatment for long-lasting and attractive dental implants.
Tooth decay, periodontal disease, and sometimes injury may be reasons for a dental implant. Dental implants are a great choice before choosing dentures. Many believe that a dental implant is an expensive procedure until they visit Affordable dental. For more than 10 years Dr. Paya helped with the development of the dental implant procedure.
"There is nothing more simple than to come and understand the holistic dental implant, especially when it's free," says Dr. Paya. (855) 662-1010
We have a solid team that has spent over 20 years doing 1000's of dental implants.
10
WHAT ARE DENTAL IMPLANTS?
1. The Post – The part that is placed below your gum line. This part becomes part of your bone. We invested many years developing the 'Paya post'. A hard post made from a special combination of smart metals. They know how to become part of your gums and provide a strong hold.
2. The Abutment – A small tip that we connect to the post and lie on the gum line. Because the abutment becomes part of your smile, Paya Dental designed a 'star smile Abutment' to give you an attractive smile.
3. Prosthesis – The crown or bridge. Great talent is needed when it comes to placing your crown. Your dental crown needs to fit into the gum space perfectly. It needs to be the same color as your teeth. It needs to be strong, so you can chew naturally, and it should hold for many years.
11
IMPLANT CENTER
REGAIN YOUR YOUTHFUL SMILE.
Dental Implants At An Affordable Dental
12
AFFORDABLE DENTAL
FAMILY DENTISTRY
THE PATIENT'S ORAL CARE ALWAYS COMES FIRST
We achieve holistic care's best outcomes and highest quality service through the dedication of every team member. We focus on oral health and your well-being. We do this through unified clinics, continuous training, and research.
AFFORDABLE DENTAL
FAMILY DENTISTRY
13
INVISALIGN CLEAR BRACES - UP TO 40% OFF
Invisalign clear braces are comfortable, easy to use, fast-acting, and invisible. Our new invisalign technique transforms the standard braces experience and creates a fresh and attractive looking smile. Fast!
DON'T FORGET TO ASK ABOUT THIS MONTH'S INVISALIGN SPECIAL
14
AFFORDABLE Implants NEAR ME
THE DENTIST IN YOUR CORNER
WE CARE. WE PREVENT. WE WANT YOU TO HAVE A GREAT SMILE.
15
Dental Implants – Affordable Dental Kendall Village Shopping Center
8705 SW 124th Ave, Miami, 33183
Dental Implants – Affordable Dental CocoWalk
3015 Grand Ave, Miami, 33133
Dental Implants – Affordable Dental The Shops at Pembroke Gardens
527 SW 145th Ter, Miami, 33127
Dental Implants – Affordable Dental City Place Doral
8300 NW 36th St, Miami, 33166
Dental Implants – Affordable Dental Dolphin Mall
11401 NW 12th St, Miami, 33172
Dental Implants – Affordable Dental Brickell City Centre
701 S Miami Ave, Miami, 33130
17
Dental Implants – Affordable Dental Plaza of Bal Harbour
10185 Collins Ave, Miami, 33154
Dental Implants – Affordable Dental Aventura Mall
19501 Biscayne Blvd, Miami, 33180
Dental Implants – Affordable Dental The Walk of Coral Springs
2920 N University Dr, Coral Spring 33065
Dental Implants – Affordable Dental Near Me - Aco Plaza Hialeah
2851 W 68th St #12, Hialeah, FL 33018
Dental Implants – Affordable Dental Near Me - Affordable Dental Center Little Havana
2143 NW 7th St, Miami, FL 33125
Dental Implants – Affordable Dental Near Me - Affordable Implants Near Me Coral Spring Florida
3000 FL-817 Suite P, Coral Springs, 33065
18
RESPECT
We treat everyone in our diverse community equally. Our patients, their families, friends, and associates are treated with dignity and respect.
INTEGRITY
We keep the highest standards and professionalism. We believe personal responsibility and customer service builds the trust our patients want in a great dental clinic.
COMPASSION
We treat our patients, their families, and co-workers with understanding and empathy.
HEALING
Paya Dental Care is committed to maintaining your oral, emotional, and spiritual well-being.
19